Bank Presets
Bank Presets are finally here! Though they most likely will need more atonement, I'm proud to say they're working super swell!
5 presets for everyone to use, save, quick-load, and rename;
To access the preset interface, click on the "Preset Menu" button (which used to be a bank pin one btw) from your bank interface;
To quick-load them from your bank, press the numbers 1-5 on your keyboard (corresponding to the # on the preset menu interface).
Squeal of Fortune
Fixed an issue with the daily spin count login message not properly displaying the amount of spins given for that day;
The 'Spacebar' key on your keyboards can now be used to quickly spin the wheel and to claim your rewards (just like in RuneScape 3).
Miscellaneous
Updated the cache to the newest version which contains the Winter themed areas all over Gielinor;
Winter bonuses additions (same as RuneScape 3) - check out this topic here: https://velheim.com/...php?/topic/709-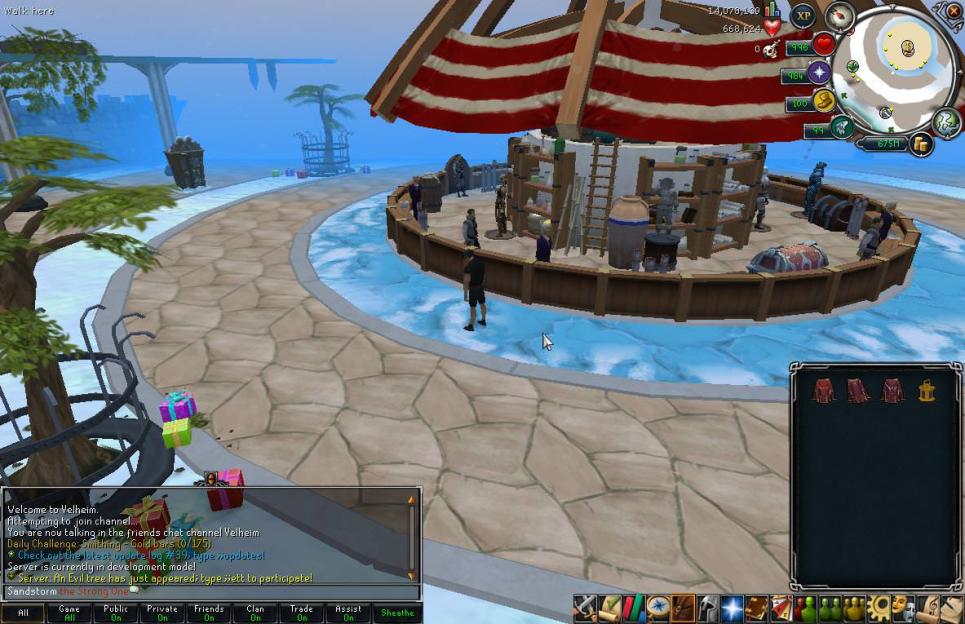 Fixes
Fixed the newly added options on Coins in your inventory;
Fixed the changed options on all Max Capes in your inventory;
Fixed an issue with Lit Bug Lanterns not being able to be equipped;
Fixed the exit destination tile when exiting Player Owned ports.
Sorry for the lack of updates, the upcoming month will be quite busy for me and I'll try to copy what RuneScape 3 is doing whenever I can (aka the weekend bonuses & the event itself which isn't in yet).