Christmas Event
Whilst skilling or fighting, you will periodically receive Christmas cracker papers (which will be added to your currency pouch in amounts from 20 to 30, uncommonly);
These papers can then be used to wrap the giant Christmas cracker at the Grand Exchange;
For each paper you add to the cracker, you will receive 1 Christmas point;
Christmas points can be used in the Christmas Exchange shop by speaking to Santa or right-clicking on the cracker to see rewards;
Once 10'000 papers have been added, everyone who added at least 100 papers will get to claim 3 Christmas cracker crates, which yield a handful of discontinued items as well as random junk and seasonal foods;
Everyone who participated will get a Discord private message from Velheim's bot stating that they're eligible to claim the rewards;
Santa also needs help fueling his sleigh. As every year, Jagex wants to add AFK XP events. You'll be able to effortlessly and passively gain Summoning OR Runecrafting XP by AFK'ing the sleigh at the Grand Exchange;
All points, custom vendors, papers, etc. will be removed on 7th of January, so make sure to use them while you can!
Both events are directly copied from RuneScape 3, for more information check out their announcements: http://services.rune...hristmasScapers
Winter Weekend #4 - December 21st-24th – Gathering & Support
Mining rocks and trees replenish twice as quickly
Divination chronicle fragments spawn more frequently;
Increased coin loot from pick-pocketing NPC's by 50%;
Chance of getting double loot from Hunting;
25% increased base Agility XP.
Miscellaneous
Updated cache revision from 900 to 901, which is the Christmas update (current RuneScape 3's version);
Dungeoneering threads (services) are now running on their own separate Executor. This should mitigate all the map instance issues we were having previously. Also added a couple more checks to ensure the game was not trying to do something for a player that is no longer there (X-Logged or crashed);
Added all Christmas discontinued item special emotes & functions (snowboard tricks, marionette's - for example);
Loads of new RS3 consumables (food) can now be consumed;
Special area controllers will now properly save itself and all its data on log-in after the player x-logs or crashes.
Fixes
Fixed an issue with Player-Owned ports closing the 'no-continue dialogue' when entering that area for the very first time;
Fixed issues with item and object examines not properly reading any of the newer ID's (for examine texts mostly).
- Media -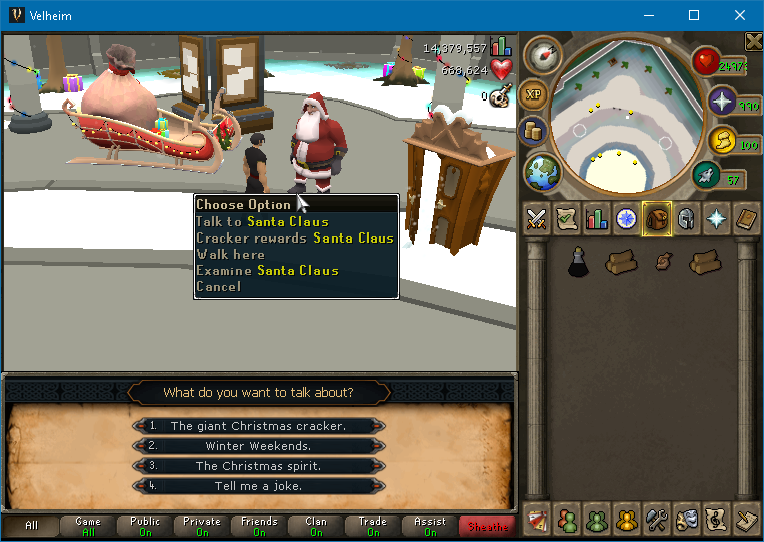 ---------------------------------------------------------------------------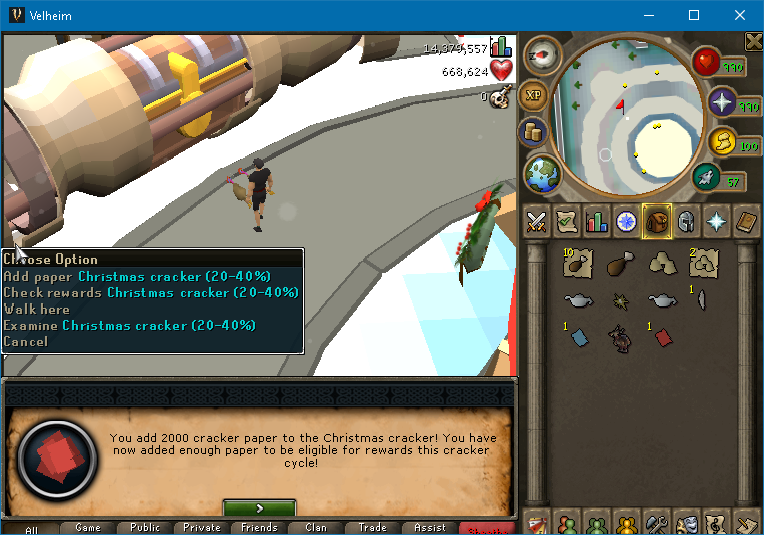 ---------------------------------------------------------------------------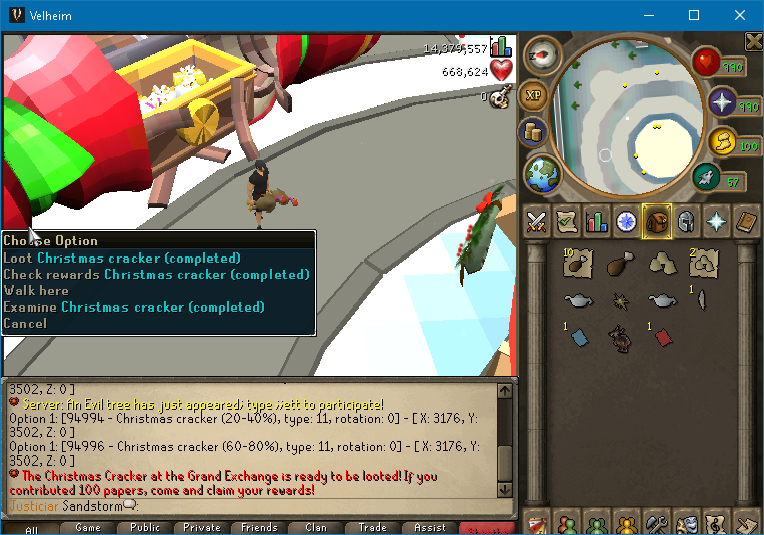 ---------------------------------------------------------------------------