Bank
Loading a preset will now deposit equipment and inventory containers first, if everything was not successfully banked then the preset will not load;
'Deposit Equipment' button will now go through all slots to try and deposit each item individually instead of sending a bank full message and not depositing anything at all;
Players will no longer lose their items due to bank space, everything should be smooth sailing from here!
Slayer
Corrected and updated all Slayer master Task tables with current RuneScape 3 ones (some NPC's were skipped, but only some);
Added the full Guthix Caves with Automatons and their combat scripts. Automatons have a chance at dropping the brand new T85 non-degrading gloves (for each style);
Added the full Mammoth Iceberg with Acheron Mammoth's. They can be accessed by using the large Fremennik ship on the pier north-east of Rellekka. Mammoth's have a chance at dropping a Raptor key part;
Added Camel Warriors on an island east of Sophanem. They have their full combat script with correct animations and drops. Camel Warriors have a chance at dropping the new T85 Camel staff that has a passive effect of summoning Sandstorms that periodically deal damage to your target as well as drop Raptor key parts;
Added Chaos Giants to the end of the Barendir tunnels. Also fixed/added all pathways, NPC spawns and boat shortcuts to make this place accessible from all sides;
Added Living wyverns in a cave below Asgarnian Ice dungeon with their full combat script and warmth/cold mechanics. These wyverns have a chance at dropping the brand new degradable T85 Wyvern crossbow and T85 bolts as well as a Raptor key part;
Added all 3 Muspah types to Freneskae - The Cradle, which is accessible via the World Gate. Muspah's can drop elder charms and muspah spines that are used in creating the new Nightmare Muspah familiars;
Added the Lost Grove with 3 new high-level NPC's to fight (though they're very easy to fight) - Vinecrawlers, Moss golems and Bulbous crawlers. They have a chance at dropping the new T85 Cinderbane gauntlets;
Added Ripper Demons with their full combat scripts that can be found in a cave under the Abbey of St. Elspeth Citharede. They require level 96 Slayer to be killed. They are Chthonian demons and are affected by Silverlight and Darklight. When killing Ripper Demons, an elite version called Slasher Demon may spawn. They have a chance at dropping the brand new T85 Ripper Claws as well as a part of the Raptor key;
Added Slayer VIP tickets which will automatically get added to your currency pouches. When obtaining a new task, these tickets will grant the ability to choose a slayer task between 2 given options;
Populated the Gorak plane with NPC spawns and fixed their combat animations;
Added the Raptor Reward Key Chest at home (replaced the Crystal chest, the crystal chest will be open-able at the original RS3 locations);
Raptor key parts will only be obtainable if the player is on that NPC's Slayer task;
All of the NEW NPC's have been added as possible Slayer tasks to the respecting Slayer masters;
If something is incorrect, overpowered, underpowered or missing - let me know! The NPC's took me quite some while to do and I'm fairly certain I have missed something out.
Summoning
Players can now use their secondary pouch ingredients on Summoning obelisks to quickly create the maximum amount of pouches they can make without opening the interface;
Players can now use their Summoning pouches on Summoning obelisks to quickly create the maximum amount of scrolls they can make without opening the interface;
Added Pack Mammoth Pouches, which are now the best Beast of Burden's in-game (32 inventory slots) created at level 99 Summoning. They can be made by using a mammoth tusk on the Summoning obelisk;
Added Muspah Familiars that are create-able from Elder charms and Muspah spines. These familiars will greatly aid you while training Divination, automatically storing and giving you an additional 32 inventory slots while harvesting wisps and converting memories into EXP;
Your Beast's of Burden will no longer be able to store noted/untrade-able items, nor incorrect items for that familiar (ex. Essence only for Abyssal-types).
Perks
Completely scrapped everything that was related to Summoning charm drops and how they were handled. Charms will now add to the main drop-table each time a drop-table is generated (an NPC killed). Drops will now be slightly more frequent and at higher volumes (heavily dependent on the NPC size, bosses will obviously have higher charm drop amounts). Also made sure that any and all other charm type drops (obsidian, talon beast, etc.) will automatically get picked up by the charming imp/charm collector perk;
Added a new game perk 'Thaumaturgist' which has a 10% chance per rune to save that rune when casting Magic spells;
The 'Niaochao' perk will now place dropped bird nest's into players inventories first before trying to place them in players bank. The nests will automatically get noted if the player is an Ultimate Ironman.
Miscellaneous
The troll cave in Burthorpe may now be accessed for low level training. Added Corporeal Boothe's shop and all NPC spawns with correct combat animation's;
Mystic cloth can now be used to make Mystic (blue) Magic equipment;
Updated the Motherlode Maw to use the new Daily system (reseting on midnight), added it to the 'Daily Activities' interface and updated the reward tables to match the new ones RuneScape 3 has;
Corrected the Mining Guild gate to require level 68 Mining to enter and made it auto-walkable;
Making Combination potions can now be done on a portable well IF the player has all required items in their inventory;
Made the Well of Good will actually be.. a well of good will. Gave it lots of quality of life right-click options;
Updated the Superheat Magic spell to work with all the newest ores;
Selecting 'Bane ore' from the Ore bank when at a furnace will now give options to smelt any of the 'tuned bane' versions as well;
Made the Grand Exchange's 'Search-for-item' option be more dynamic. You may now enter a part of an item's name you wish to search for and it will display all currently bought/sold items with that value (example being: 'saradomin brew', it would display all brew doses instead of searching them one by one). Also cleaned up a lot of code, removed dead items from the unlimited stock and made it the system much, much better;
All off-hand crossbows may now be made using the Fletching skill and the same materials as main-hand crossbows;
Updated the way Projectiles were handled, they should now feel much, much smoother (especially when using Magic or Ranged);
You may now use the Stepping stone Agility shortcut to travel from Taverley bank to Dungeon entrance;
Updated combat animations for these NPC's: All Fremennik Dungeon, Waterfiends (also made them non-aggressive), Baby dragons, Scorpions, Cave horrors, Jungle horrors;
Populated Port Phasmatys with all NPC spawns, fixed all barriers, ladders, gates, staircases and doors. Also added Port Phasmatys Furnace as a Smithing teleport destination;
Slightly adjusted all 3 combat style max hits to be closer to equal;
Overloads and Meilyr Potions are no longer trade-able;
Increased 2-handed weapon maximum hits by another 8% (making it a total increase of 33% over one-handed weapons);
Updated cache to a RuneScape 3 update from 4th of February, 2019;
Added World Gate to general Combat teleports. Also rotated the actual gate to face the correct direction;
You will no longer be able to receive skilling outfit pieces that are make-able via fragments from the Squeal of Fortune.
Fixes
Players may now once again attach their Draconic Visages to anti-dragon shields on anvils;
Fixed Kharidian Khopesh drops sometimes not actually showing up while killing NPC's in the Sophanem Slayer dungeon;
Fixed Saradomin brews healing double the amount;
Fixed Supreme Overload salve making;
Fixed all Smithable degradation id's; they should no longer turn into burial versions;
Fixed an issue where not having enough Guthixian Cache points when leaving the mini-game would set the reward boost timer to infinite;
Players should no longer be able to click anything right before a teleport changes your destination;
Fixed an issue that sometimes prevented NPC weaknesses to show up as 'non' even though that was not the case;
Fixed Red Sandstone mining;
Elemental-type shields, Dragonfire shields and the Wyrmfire potion will now correctly protect against Wyvern icy breaths.
Special thanks to
IZerkOff for hooking me up with his RS3 account so I could get all the new Slayer monster data.
- Media -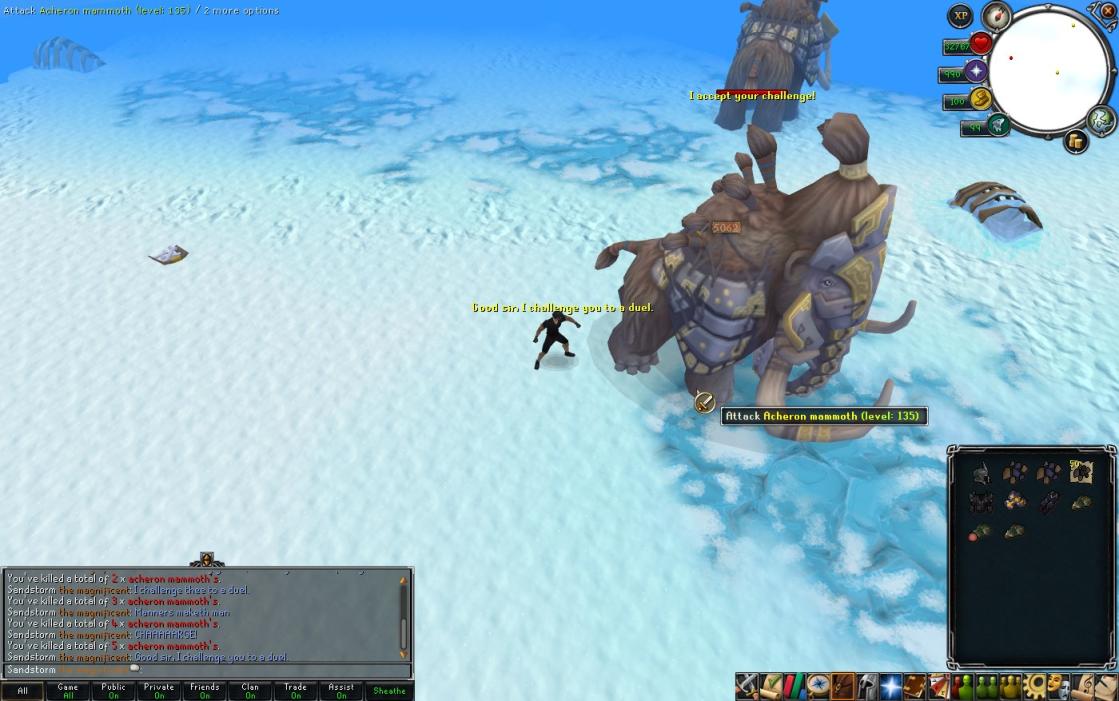 --------------------------------------------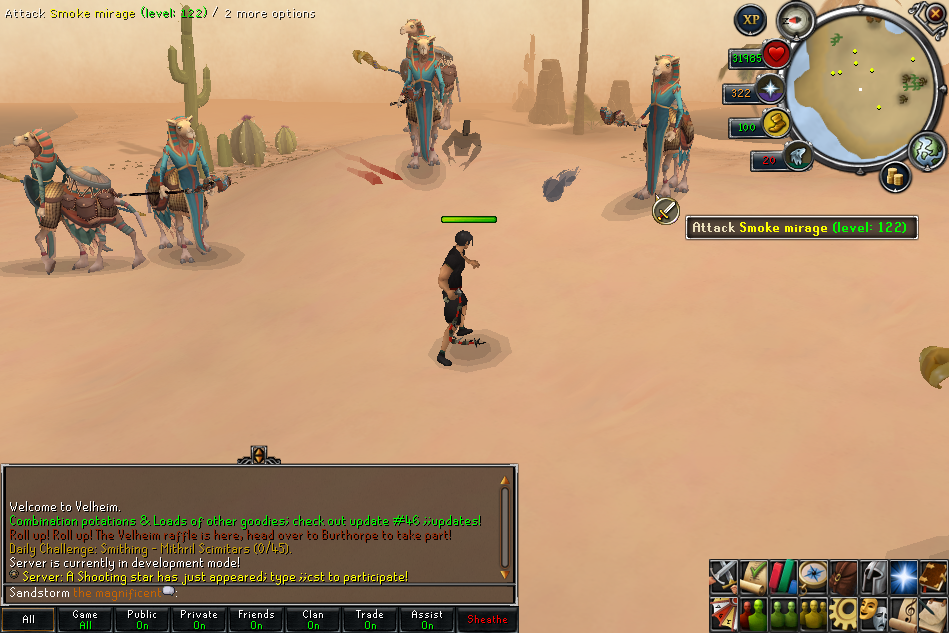 --------------------------------------------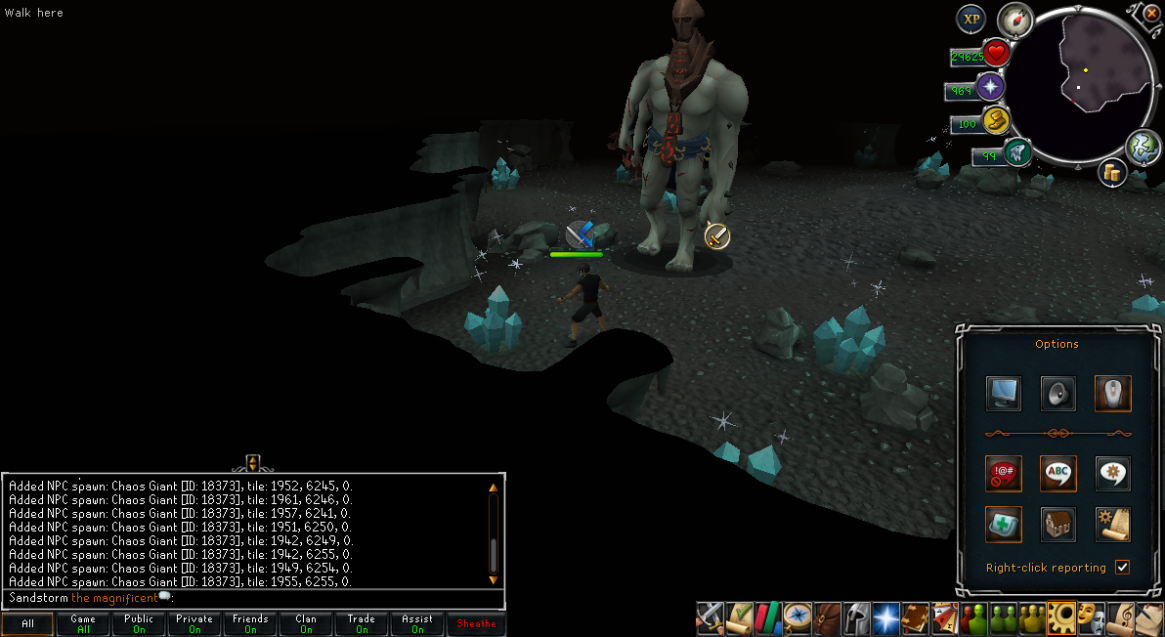 --------------------------------------------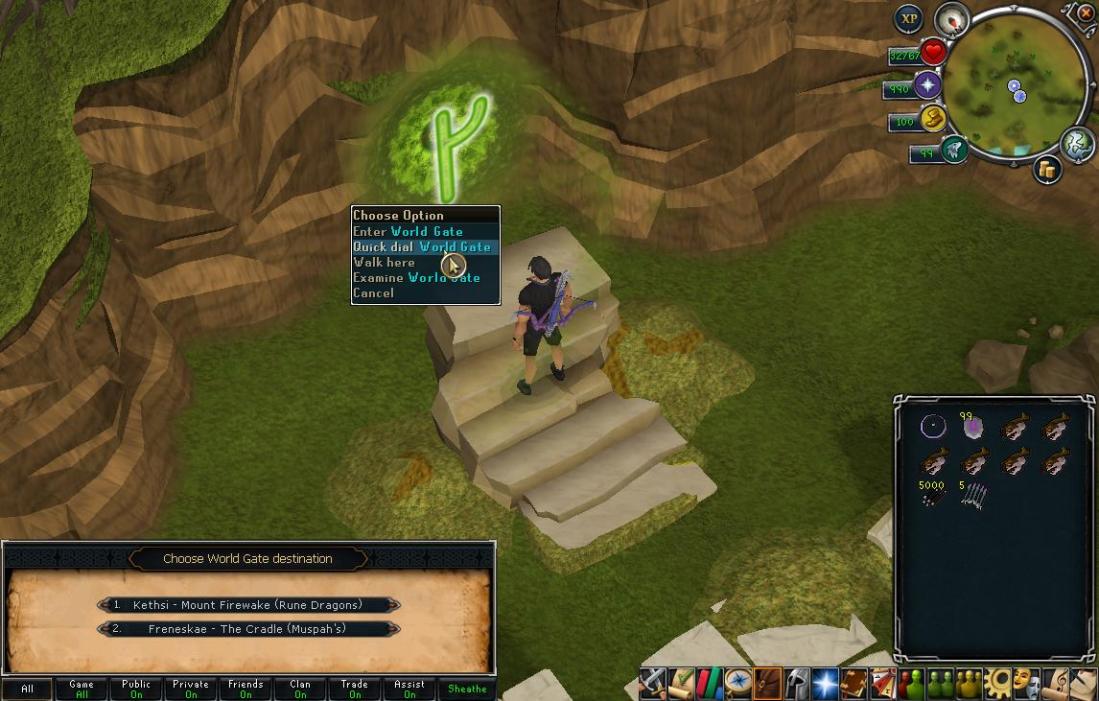 --------------------------------------------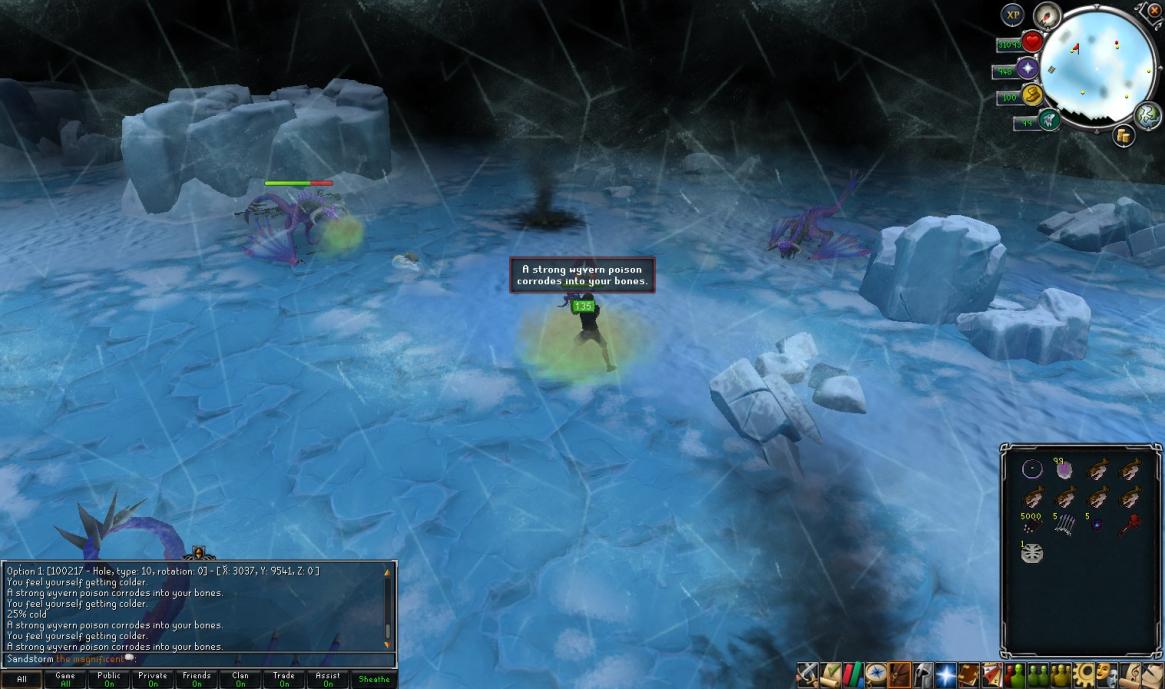 --------------------------------------------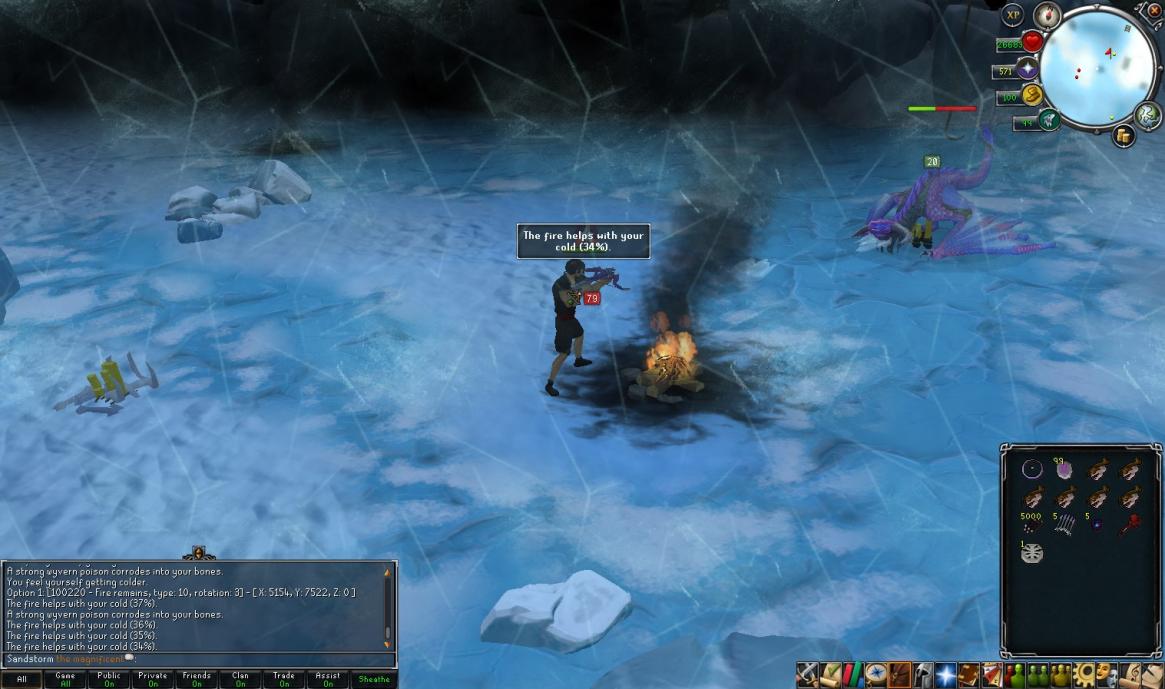 --------------------------------------------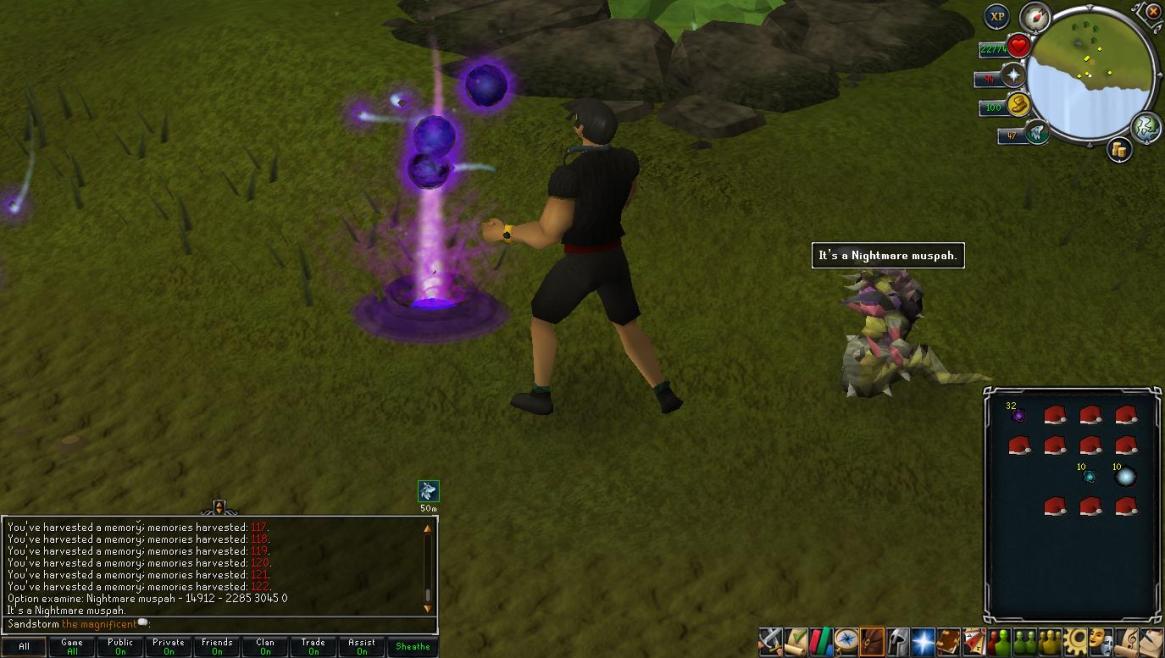 --------------------------------------------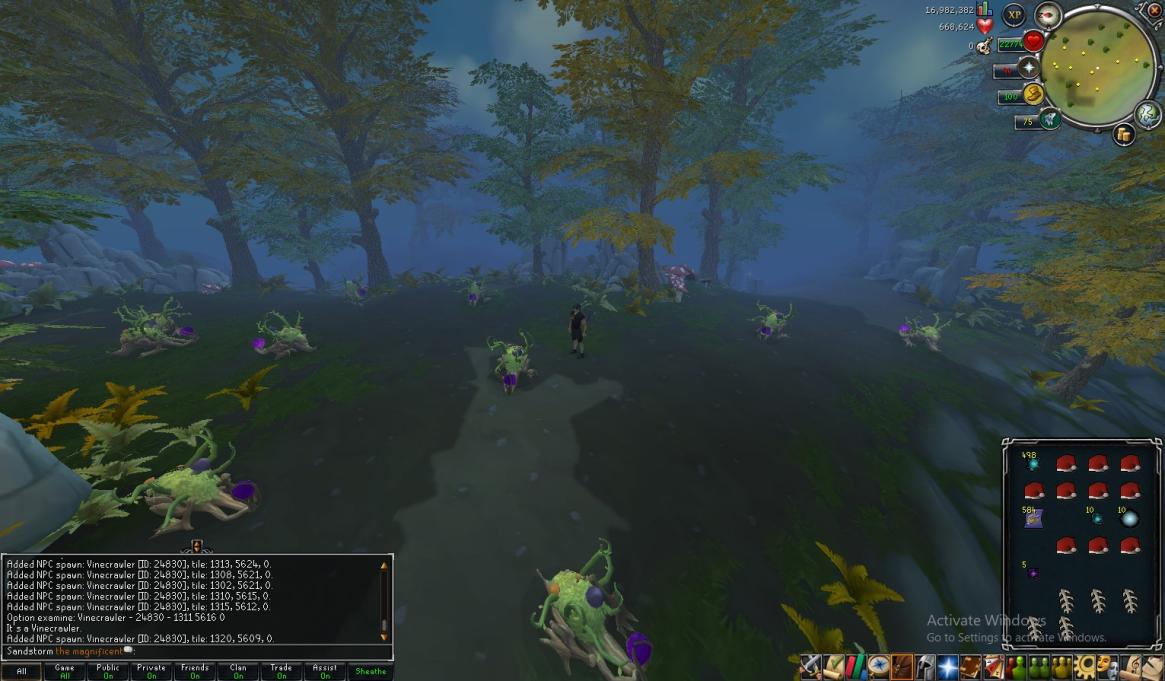 --------------------------------------------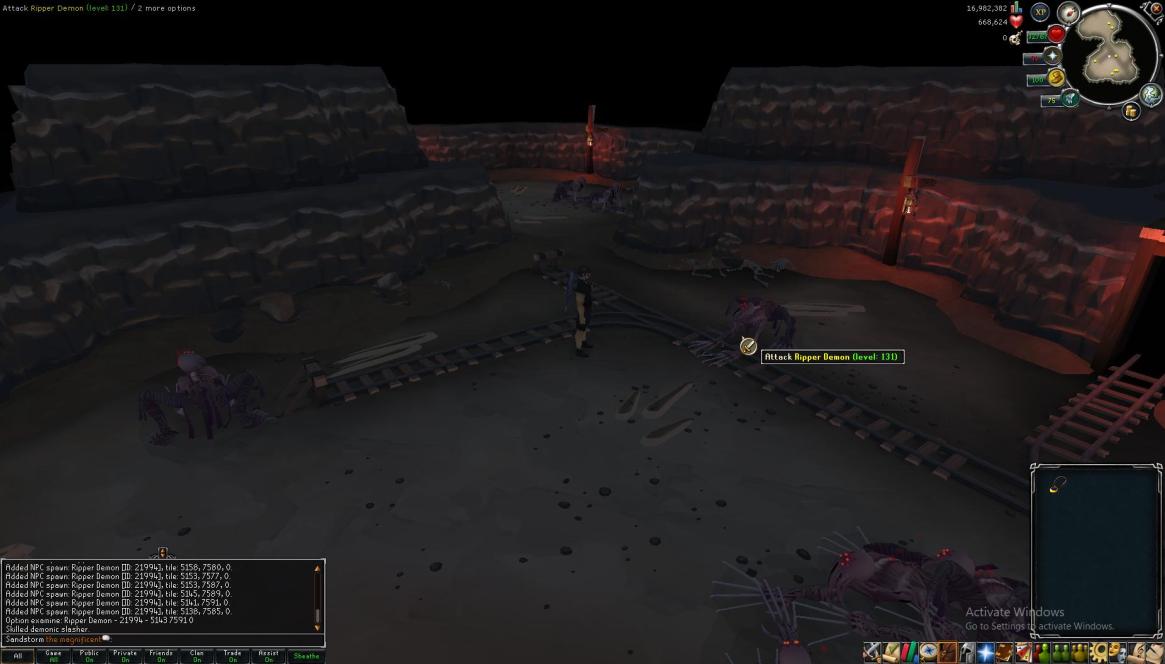 --------------------------------------------