Content Count

52

Joined

Last visited
About Slay Kid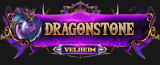 Hosting our first giveaway, Join us now! We've also reached 65 clan members!

Slay Kid

reacted to a post in a topic: Add "Loadstone Network" as Right-Click Option to Tele Button on Minimap

Slay Kid replied to Arcadiez's topic in Suggestions (Closed)

Staff Members Apologies for my grammar; still working on it @Sandstorm Positives: I love the way you interact with the community and keep coming up with new content Negatives: ignoring my discord pms 15/10 @Arcadiez Positives: BIS Admin, Always available for a chat and helps me whenever i need help with something. Negatives: None from me. 10/10 @Dynasty Positives: Absolutely loved the skilling event Negatives: Wish you were more online (could be timezones however). 8/10 @Nhs Positives: BIS Mod for me, always helping and respect towards othe

Hello Velheim Players, Here are some of my suggestions for the squeal of fortune; Right now it feels kinda meh, not sure what it is.. So i decided to come up with some new items that could be a nice addition. Possible new item idea's; Cinder Cores (x2, x10) Combat training dummys (X1, X3, X5) Protean Power-ups (x5, x10, x15) Royal battleship kits (x1, x5) Oddments (x250, x500, x1000) Brilliant alchemist's amulet fragment (x1) Bag of Seeds (x1) Samid's Gloves (x1) Material Packs; https://runescape.wiki/w

This is probably the most annoying thing i've found so far on velheim. So i agree by alot.

Can we get a Withdraw- X option to withdraw materials from the arch storage? :-)

Show the big boss some love. I think we all underestimate the amount of work and stress that comes with running a rsps. so i wanted to say; A big thank you for working hard everyday to keep us entertained. Much love and a fat kiss from me :* bis owner btw. Post some love in the comments below.

Slay Kid replied to Sandstorm's topic in Ninja Updates

Thanks sandstorm for all of your hard work you put into the server. I know its not easy to keep up with demand and its stressfull with this amount of players Just wanted to say 99% of us appreciate everything you do for us, So a big thank you from behalf of the players <3

Slay Kid replied to Yggdrasil's topic in Suggestions (Closed)

Thank you so much for this I've been waiting for ancient invention and it got me hyped to even play more Keep up the great work!

Slay Kid replied to Iron Tyrone's topic in Suggestions (Closed)

Would rather see quick teleports with numbers 1-9 on the teleportation interface instead.

Very good point on that, But then again if you put restrictions on such thing it's sort of a win-win for other players that may like that aspect of rsps. This topic is just to enlighten myself on how others feel about it and open a discussion.