Easter Event
Easter eggs will randomly spawn around the world at ~1 hour intervals with a world announcement saying when it has spawned and when (and by whom) it was picked up;
Gaining EXP will now give crystallized chocolate fragments that will automatically get put into players currency pouches;
These fragments can then be used to purchase rewards from the Easter Bunny;
All players who log-in during the Easter event will automatically unlock all of the Easter seasonal emotes;
This event will run until 10th of May. (Reasoning behind this simple event is that I waited for Jagex to release theirs, but it was pretty garbage in all honesty and I just went with something more simple and something everyone could enjoy and take advantage of).
Miscellaneous
Upgraded Cache revision from sub-build 5 to sub-build 6 (Easter update - 15.04.2019 (it is advised to reset your cache files));
Lots of fine tuning to Telos's/Araxxor's combat script & drop mechanic (was done throughout the smaller singleton updates);
T92's can now be dyed with treasure trail dyes;
Added Swamp toad spawns at the Gnome Stronghold;
Polypore dungeon creatures will no longer be aggressive towards the player; also moved some drops around for Ganodermic beasts;
Squeal of Fortune will now check for player's modified skilling hat when rolling on a base hat or it's add-on (though it is still possible to get any of the items IF the player has ALL rare and very rare items);
Players can now use their bones on the Chaos Altar at home (even though the offer-bones right click option was always there). Also fixed up some of it's options to properly reflect it for wilderness/regular use;
Changed (Un)Common gem rock durability (hitpoints) value to better reflect the real game;
Added a Loyalty Point shop to Wise Old man with some nifty new cosmetics.
Fixes
Cinder-bane gloves may now be repaired;
Fixed an issue with bank presets where items could be worn without the appropriate combat stats;
All weapon overrides (+off-hand and shields) should now function correctly (Let me know if you find more);
Fixed all Superior PvP weapon special attacks;
(Dungeoneering) When re-joining a dungeon after a log-out, your map, tool-belt, bound items and ring will be properly updated;
Fixed a couple items that were not banking via Signs of the Porter;
Removed the Ancient Elven Ritual shard item drop from all drop-tables;
Fixed an issue where when Fishing (ex. fly-fishing (trout&salmon)) or Picking herbs from a Divine herb location would check 1 level above your current resulting it not allowing the player to continue picking if the rolled item has its requirement level same as players;
Fixed an issue with trial donator rank blocking out permanent rank when purchased;
Fixed God-wars dungeon 1 bosses re-spawning invisible in public rooms (hopefully (worked just fine on development world)).
Apologies are due; I understand the lack of updates might be demotivating - but please bear with me. I hope you guys understand how hard it is to juggle everything while things settle down for me IRL. But, this won't be for long and I should be back fully by the end of the month
.
- Some Media -

-------------------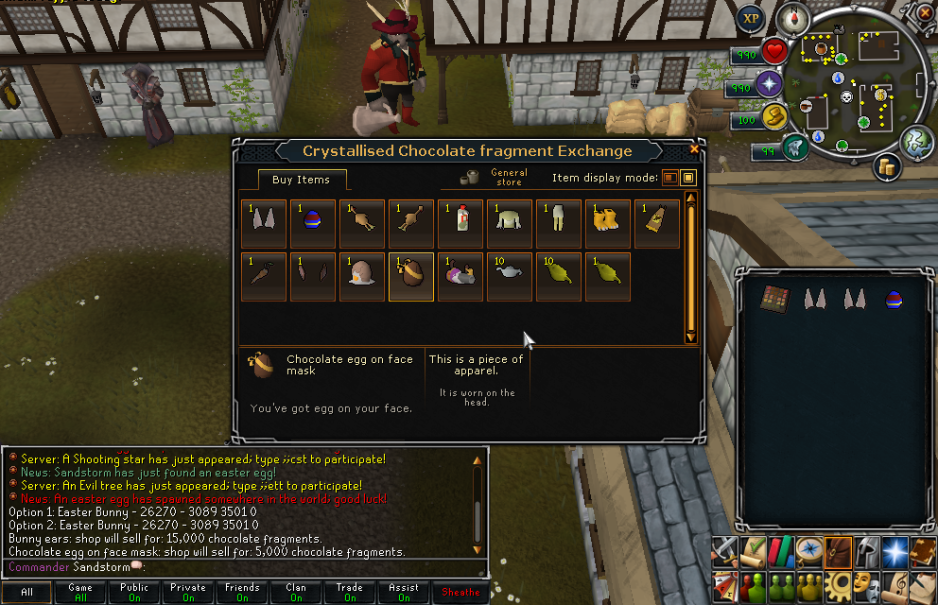 -------------------